The Tri-Line Electrical team has been servicing Central and Southern Ontario for over 30 years. We are a locally owned and operated team of registered, fully licensed, electrical contractors.
Awarded "2011 Business Awards of Excellence – Kawartha Chamber of Commerce"
Awarded "Peterborough Business Excellence Awards 2012 – Skilled Trades"
Commercial, Industrial, Retail, & Institutional
Tri-Line Electric's experience and knowledge of commercial, retail and institutional spaces means end-to-end electrical supports are available including but not limited to:
Installations and Upgrades
Liaising with Utilities
Energy Consumption Strategies
New Construction
Indoor/Outdoor Lighting
Electric Vehicle Chargers
Renovations
Back-up Generators
Generator Maintenance
Programmable Logic Controllers (PLC)
Safety Systems
Custom and Designed Services
Your space will benefit from our expert insight and consulting. Check out our extensive commercial and industrial offerings
Learn More
We Also Offer These Popular Services
Car Charging Stations
With hybrid and electric vehicles becoming more and more popular, having a localized charging station can greatly improve your access to power. Whether it's for your home or business, we can install and maintain charging ports.
Learn More
Generators - Home and Large-scale
Generators are a great way to maintain power during a utility outage. They offer peace of mind and additional power when needed. Tri-Line offers the installation and maintenance of residential and large-scale generators.
Learn More
Testimonials
"You know when you are still using the electrical contractor you had 25 years ago, when the place was built, there must be a reason. I would say, responsiveness is number one, personable owner & employees number two, and continuity number three. Got to love all that!"
Nancy - Tri-line Customer
"These folks are the real deal. Competent and fair pricing"
David - Tri-line Customer
"Todd and his crew installed a whole home generator for us this past week. The quality of their work is impeccable – the coordination between the city to shut off the power to our house and the gas contractor for hook up was seamless, and the finished project exceeded our expectations."
"Just wanted to give a shout out to the workers sent. They were both amazing. Very professional, and did great work. My house is not an easy house for any trades person and they were exceptional."
Get in touch
Tri-Line Electric Ltd.
785 The Kingsway
Peterborough, Ontario, K9J 6W7
T: 705-745-6600
F: 705-745-2715
Need a Quote?
Do you have electrical work you need done? Give us some details and we will contact you regarding all of your electrical needs.
We take various payment options!
Request a Quote
Licence No. 7002789
Licence No. 7002789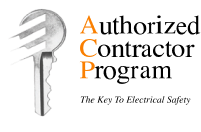 ACP# ECRPL1026